About KineMedics
Supporting Local Health Care and Sports Communities since 1997
Serving the local Ottawa community for 25 years, KineMedics is Eastern Ontario's recognized leader for patient services and the fitting of sports injury bracing, orthotics and rehabilitative equipment. 
The KineMedics Difference
Professionalism
All of our injury management consultants have a degree in Health Sciences and have the education and specialized training to help you with all of your injury recovery needs. Whether it is filling a prescription from  a health care professional or helping you choose the most appropriate product for your individual injury needs, our staff have over 75 years of experience with orthopaedic bracing and orthotics.
Product Offering
We are proud to boast the largest and most diverse selection of orthopaedic bracing and rehabilitative equipment in Eastern Ontario. Whether you are looking for general support or very specific custom or off the shelf products, KineMedics can provide multiple solutions for any individual needs or budget.
Custom Service
Whether it is in our main office, one of our satellite clinics or in the comfort of your own home, KineMedics provide hands-on service and support to our clients. Our staff members take patients through an in-depth consultation process to find the most effective orthopaedic bracing and rehabilitation solutions for the individual injury and return-to-sport needs. Book a consultation.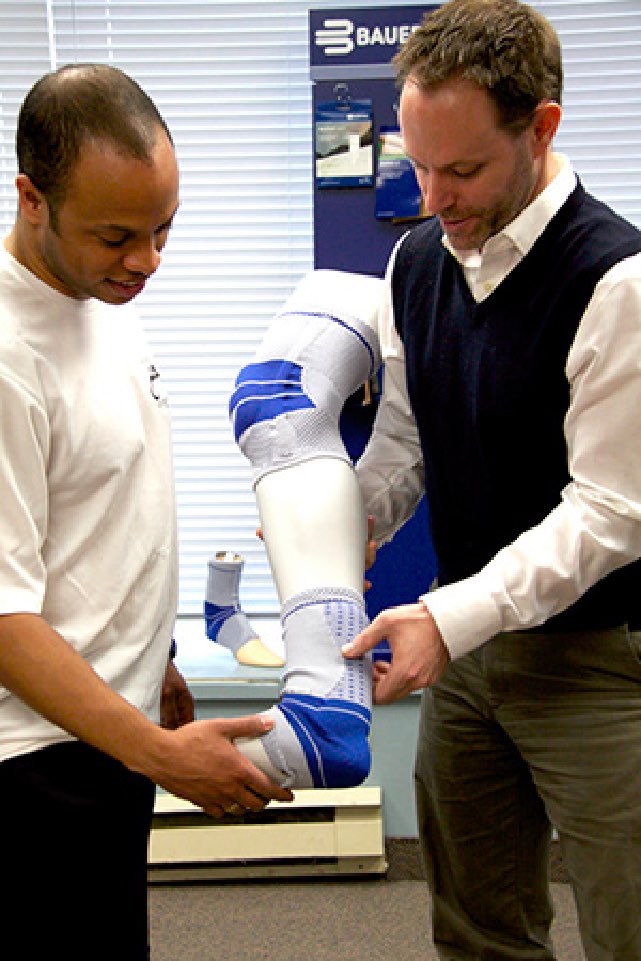 Our Goal: The right product, the right training
Our goal is to connect you with the right product, and we train you how to use it. We are committed to making sure our customers fully understand how to use the products and equipment that can make the difference in healing their injuries. We only carry medical products that have been proven to work and have been tested by leading health care providers and their clients.
Our products include:
Orthopedic braces and supports

Compression garments and stockings

Post-Surgical Rehab products and packages

Modality Rentals

First aid products

Rehabilitation, sport and clinical products of all kinds